Welcome
Sport Hotel Residence is a complex of apartments and mini apartments located in Turin built to solve the most varied needs of stay for people traveling for work, for those who study away from home or the leisure traveler.
Within our structure you will be welcomed by our highly qualified staff that will put at your service all its experience and professional skills to make you enjoy a relaxing and comfortable holiday.
Besides, within walking distance from the Sport Residence, we rent single and double rooms with bathroom at Convitto San Salvario girls boarding house. Convitto San Salvario was originally founded by the Sacramentine Sisters of Bergamo.
Today, we carry their project on in respect of their original will: to offer a quiet place to stay for those women and young ladies who study, work or have decided to live away from home for some time.
Sport Hotel Residence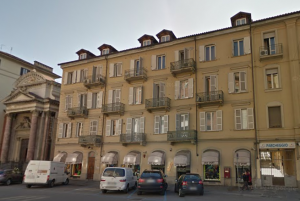 Girls Boarding House